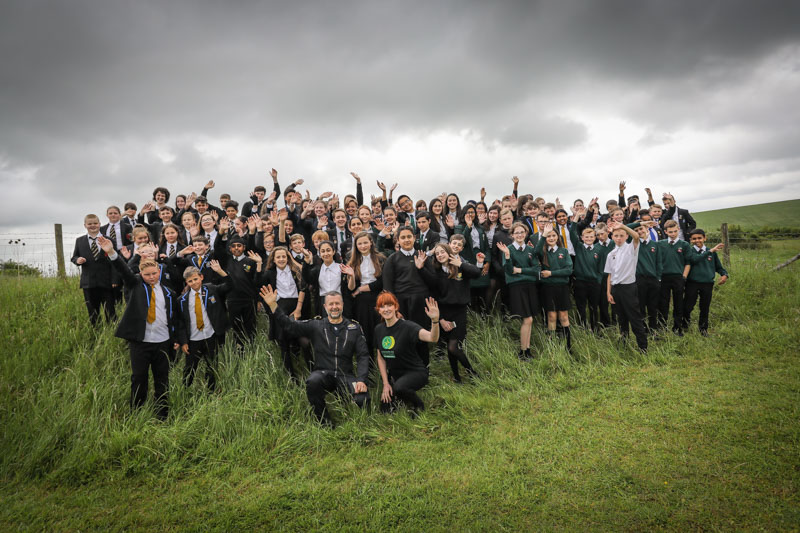 On Thursday, Miss Eveleigh escorted ten of our Year 7 IGNITErs to the Winchester Science Centre so they could attend the 'STEMFEST'. This event focussed on the use of STEM, and was sponsored by the Winchester Science Centre, the Hampshire and Isle of Wight Air Ambulance, and the Royal Academy of Engineering.
After sharing a coach to the Centre with other local schools, our students experienced a STEM-based event based upon the theme of the air ambulance itself, a great charity and a perfect example of how the different aspects of STEM work and link together to create something that is valuable to our everyday lives. It also highlighted the importance of the subjects we study in our curriculum, showing how they can all link together, our students solving puzzles based upon the lessons we cover in school.
Please read these accounts, written by some of our students who attended the event:
"Today, we went to the Winchester Science Centre. They had teamed up with some paramedics and we did STEM-based activities with them.
When we got off the coach, we went into a big marquee and a teacher from another school explained what we were doing for the day. Our first activity was maths related and we had to work out how far the paramedics had to fly to get to Bishops Waltham (where the girl had hurt herself, this was made up). After that we had to work out how much weight they had spare on the helicopter.
After we had done this, we went into the sun room and watched the paramedics do a demonstration on a dummy of what they would need to do if the girl was alive. The dummy was actually breathing!
We then had 'free time' to explore the hands-on exhibits. My favourite was the running one. After visiting the shop, we then had a group photo, then as it was near the end of our magnificent day, we went back into the marquee, where the two teachers who arranged it talked to us and we all said thank you for the lovely experience. Some helpers gave our teachers lights, bracelets and a badge each for us all. Each teacher also got a few presents and we brought ours back to school.
Thanks to all the teachers, we had a glorious day. It would not have been able to happen if it wasn't for them. THANK YOU!"
Jess.
………………….…
"Our trip on Thursday to the Winchester Science Centre was a blast. We were all on the coach with a few other schools. When we got there, we were all excited about the ongoing day. At first we were given some snacks as a welcoming gift. Then all of the schools split up into 3 groups. Our school was Group A. Our first activity was to plan out the journey of an air ambulance and how much fuel it could carry. This was very fun and made us use our STEM skills to work it out. The next activity we had was the job of the ambulance crew. We didn't have to actually do anything but we saw how the paramedics treat a patient and how to do it. Last of all, we had some free time where we could do anything we want with the exhibits, as the Winchester Science Centre has a lot of activities and machines that we could use. There was so many and not enough time to use all of them thoroughly. We managed to get a glimpse on what they all did. They all had some type of scientific reasoning but in a more practical visual way. When we were on the coach back to school, everyone was excited and was talking about the trip. It was a great day out. We all had a fantastic time."
Tareef.
………………….…
"Today we went on trip to the Winchester Science Centre, which was really interesting. It consisted of learning how to save someone's life efficiently using certain transport. Afterwards we got to look around the science museum (my favourite area was the 'science of sports' since it had wheelchair basketball and complex gadgets). Before we left we had the opportunity to watch a helicopter fly over the Centre. It was a great day!"
Anyah.
………………….…
"Today, we went to the Winchester Science Centre and it was great. First, we had a meeting which was telling us why we were there then after we had a set of activities we had to do.
The first activity we did was found out how pilots work out how fast they can travel to an injured patient by using the distance, speed and time. Next we went to a room to find out how to help an injured patient. Next we went to the upstairs area to have free time and use the games. Finally, we went outside and watched a helicopter fly over the building before we got back on the coach to come back to school."
Isaac.