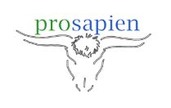 Mayfield School is delighted to announce we are working in partnership with Prosapien Fitness to offer a new range of excercise classes suitable for teenagers and adults of all levels of fitness!
Details of the different classess available are below:
Tae Kwon Do
Traditional Korean style self defence and martial arts taught by second DAN instructor.
Can work with all ages and abilities.
HIIT (High Intensity Interval Training)
circuit style circuits with high intensity exercises designed for all abilities but should have some experience. All activity types. Fun, fast and hard.
Fusion 30
Themed exercise to music using only body-weight. High intensity but suitable for all levels and abilities. Hard work but fun and to music.
Beginner's Circuits
Introductory bootcamp style training for entry level participants. Progressive exercises through a 12 week course. Different difficult available.

Classes will be running in Room 30 on the following nights:
Thursday:
3:00pm to 4:00pm Blaze extreme fat burn
4:15pm to 5:45pm Tae Kwon Do
5:55pm to 6:25pm High Intensity Interval Training
6:30pm to 7:00pm Fusion 30 (themed bodyweight exercise to music)
Friday:
3:00pm to 3:30pm Fusion 30
3:45pm to 4:15pm Beginner's Circuit Training
4:30pm to 5:00pm HIIT
5:15pm to 5:45 Fusion 30
For more information, contact Louis Olrog here.
See you all there!