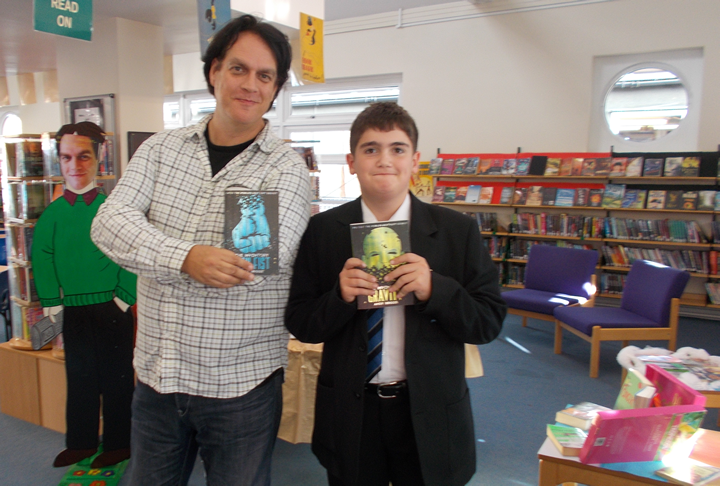 11 Year 7 students were sent to Fratton Park to take part in the annual Portsmouth Literature Quiz. They were tested on book knowledge from Time Immemorial, as well as the four featured authors, and they shone!
They had the chance to meet the authors and get their books signed. Unfortunately, the three Mayfield teams didn't win the trophy at the end, but one team did win book tokens! They all had a brilliant time and were a tribute to the school, their behaviour a positive representation of us.
Massive well done and thank you to:
Kira Fox
Kieran Donnelley
Jude Scammell
Kacey Thomas
Oscar Flexman
Oliver Smith
Honey Read
Lily New
Aiden Riley
Katie Vaughan
Charlie Gould
Next year we'll win the trophy!
Miss Smith and Miss Groom