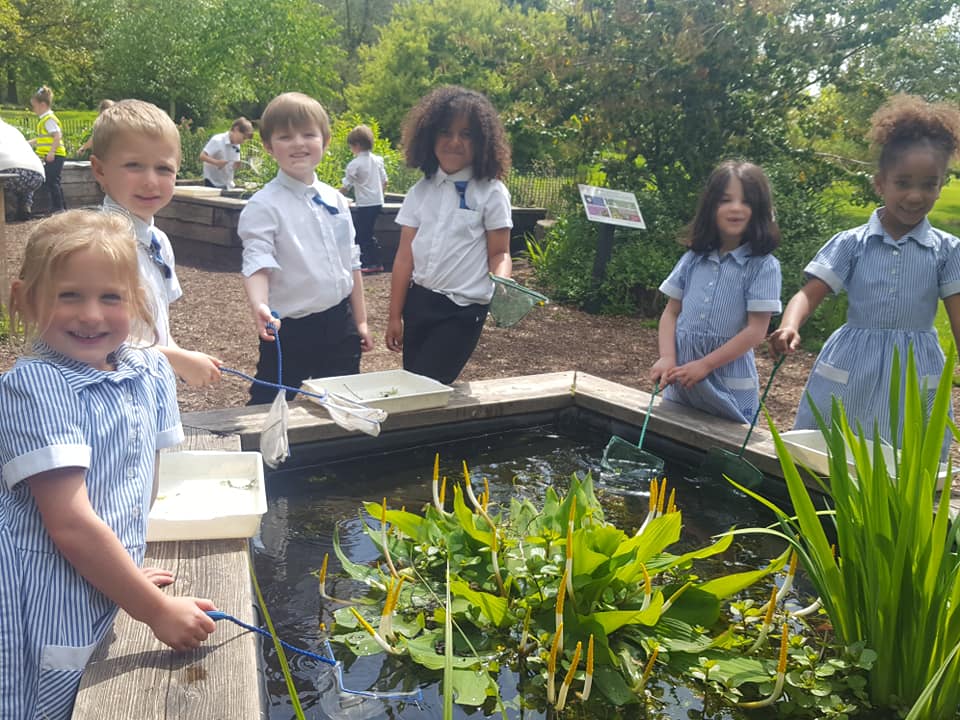 Mr David Jeapes - Headteacher
As is now customary at Mayfield, we will be 'moving up' all senior year groups on Monday 24th June. Primary pupils will remain in their current classes until September. Therefore, pupils currently in year:

7 will move into Year 8, the timings of the school day remain the same;
8 will move into Year 9, they will no longer have morning 'Resilience' and should arrive by 8.40am;

9 will move into Year 10 and focus on fewer option subjects;

10 will move into Year 11 and should make sure they have purchased their new tie;
We will also be running an extended transition for pupils in Year 6 who will be joining Mayfield in September 2019. This will run from Monday 1st July until Friday 12th July.
We are currently in the processes of interviewing for our prefects and senior prefects, including the Head Girl and Boy. Pupils selected, will be awarded a prefect badge, which will be issued in the 'moving on' assembly on Monday 24th June.

Please be aware that 'The Friends of Mayfield' are organising a Summer Fete on Friday 5th July. I would be very grateful if you would download a copy of the flyer here and share via your social media network. Thank you! If you are interested in supporting this event or want to know more about the 'Friends of Mayfield', then please contact the FOM Chair, Mrs. Judith Firth on FirthJ@mayfield.portsmouth.sch.uk
To help our families plan their time, we have produced an extract of the school calendar containing all of the keys dates for Summer 1. This can be downloaded here.
**** School closed to all pupils for staff training: Friday 21st June ****
Miss Louise Hillier - Head of Senior

This has been a short, but very busy half-term. This week we had 5 teams in the Solutions for the Planet final at Portsmouth University. With 11 teams in the competition, we were placed as both of the runners up- being narrowly beaten to first place. A huge well done to all our pupils who took part- I am very proud of them all as presenting to a hall full of people is extremely daunting.
Year 11 have made an excellent start to their GCSE exams- they have approached them all with a calm and mature attitude that is highly commendable. Please remember that there are a number of revision opportunities on over half-term. There is a link to the timetable on our website here. All Year 11 are warmly invited, and strongly encouraged to attend the ones in the subjects they are taking! There is a link on our website here to the exam board rules we have to adhere to in every GCSE exam- it is very important that these are followed. In particular, phones and smartwatches cannot be on the pupil and must be turned off and placed in their bags or handed into the invigilators - they cannot be in pockets on the person of the pupils
We are in the middle of choosing the Head Prefects for next year. Year 10 are an impressive year group so it will be a hard-fought battle. The candidates will present to staff and pupils from across the school before we all cast our votes. Good luck to all of those who are putting themselves forward- a brave act in itself.
The weather has warmed up this week so I would like to remind all pupils that they should bring a refillable water bottle into school every day as it is very important to remain hydrated.
The deadline for Prep is Monday 20th May. All prep – Years 7 and 8- must be submitted to teachers by 3pm on that day.
Mr Matt Stedman - Head of Primary
Year 1 had an amazing trip to the Harold Hillier Gardens near Romsey last Friday as part of their Gardener's World topic. The children thoroughly enjoyed all of the activities about seeds, plants and trees as well as the pond dipping. I was very proud of the children's behaviour and enthusiasm throughout the day and on the long journeys – Year 1 were excellent ambassadors for our school. Well done!
We have had some visitors to Year R this week to help us with our Farm topic. The duckling eggs arrived on Monday and everyone is waiting excitedly for the first ones to hatch.
Year 2 have been working incredibly hard this week on their Secret Agent Training (SATs). The children have responded very well to the challenge of the papers, putting many of the Learning Superpowers into practice. The SATS continue next week with the Maths papers on Monday and Tuesday. We don't want the children to feel anxious about these papers and are trying to keep the rest of their school days as normal as possible. Please, can you try to keep things as normal as possible at home too, continuing with the daily reading.

Last Friday, we also had the auditions for our Year 4 play of Matilda that is due to take place at the end of term in July. We have some wonderfully talented actors and singers in Year 4 and the teachers found it very difficult to decide on the lead role. On Monday, children found out their parts and the scripts have now been distributed. Thank you in advance for all of your help in learning lines at home.
We have some more exciting sporting events coming up in the week before half-term. Today, the Year 3 tennis team are taking part in the Portsmouth Schools Tennis tournament and results will follow next week. On Thursday, our Year 4 boys football are taking part in a tournament on the pitch at Fratton Park against teams from across the local area. Good luck to everyone involved!
The booking system for Extra-Curricular for Summer 2 is now open. Please make sure that you book your child's spaces via the Online Booking system by 12pm on Monday 20th May as bookings made after this date cannot be accepted. The Prep projects for Summer 2 are also due in on Monday and I will be looking forward to meeting with groups of children for Reward Teas to celebrate the work that they have done.
Next week is also the final week of this half-term's Attendance Challenge where the class with the highest attendance win the prize of an ice cream sundae making session next Friday. At the time of writing, Turtles are still in front, but they are closely followed by Seahorses and Ganges and it could still all turn around in the last week of the half-term.
On Friday 24th May, we will be holding a Coffee Morning for parents between 9 and 10am in Café Tranquilo. These are an opportunity to meet with other parents, ask questions and give us feedback about the school. I always find the feedback that we receive at these events to be very helpful and I hope that you will be able to join us on Friday.
We are focussing on the children always looking their best and smartest in school. We have been reminding them about having their shirts tucked in and their ties are done up properly. Please, can you ensure that your child comes to school looking as smart and ready for learning as possible.
Finally, we are saying goodbye and best wishes to Miss Beech today as she starts her maternity leave on Monday. From Monday, please direct any queries about the Seahorses class to Mrs Threadingham.
Letters sent home this week:
Year 4 Matilda Letter

Extra-Curricular Superhero Club
Mrs I Edwards - Pre-School & Nursery
This will be the last week of the topic 'minibeasts'. In class, the children will use the information they gathered previously about bug habitats from school books and pictures they have taken. They will use this resource to help them design a habitat for their chosen bug. They will be using a variety of media and materials to help them recreate their chosen design.
Learning intentions linked to the class topic are:
Generate ideas from their own experience;

Communicate ideas using a variety of methods including drawing and models;

Select tools and techniques, experimenting with colour, texture and design.
Letter sounds for the week are: 'l' and 'J'.
Words for the 'word wall' are 'had' and 'he'.
As the weather seems to be getting warmer, permission slips for applying suncream will be sent home.
Have a lovely weekend!
Please follow us on our
Facebook
and
Twitter
pages.
During the week we have regular
Updates/Articles/Pictures.