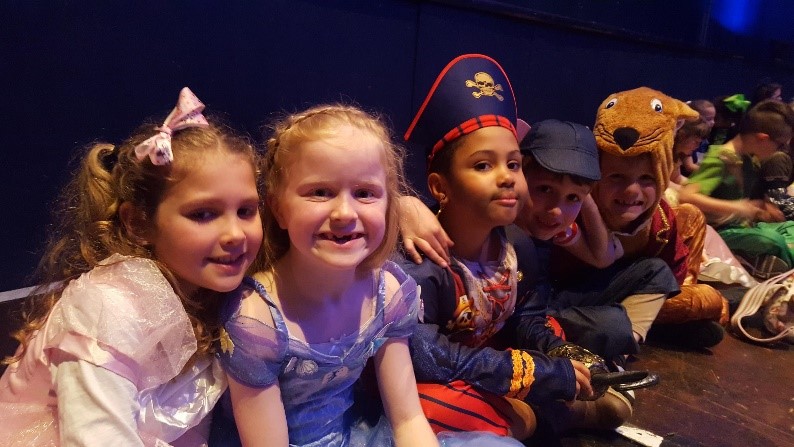 Mr David Jeapes - Headteacher
We are currently preparing the whole school posting which will be sent out over the Easter break. If you have recently moved house or changed your contact details in any way, please alert us by sending an email to our SIMS Manager, Mrs. Helen Patis on Patis@mayfield.portsmouth.sch.uk.
Please be aware that the school receives additional funding for any pupil who:
Is or has been eligible for free school meals in the last six years;

Has a parent or carer in the armed services.
If you believe that your child is eligible for additional funding, then please do alert us by contacting Mrs. Jackie Hamilton on Hamilton@mayfield.portsmouth.sch.uk
To help our families plan their time, we have produced an extract of the school calendar containing all of the keys dates for Spring 2. This can be downloaded here.
Miss Louise Hillier - Head of Senior
This week Year 10 had an extremely successful mock interview day. They were a credit to themselves and the school. We were lucky enough to have 9 employers, from a range of companies in school conducting the interviews and we would like to thank them for their support. If you have any feedback about this process please contact Mrs Denford on denfordr@mayfield.portsmouth.sch.uk
Year 11 have conducted themselves very well in their last set of English and Mathematics Mocks, well done to all of them. There are GCSE dance exams next week and we wish all of our dance students the very best of luck.
This week pupils in Years 7 and 8 should have started revising for their PIRA and PUMA tests which are next Friday (29th March) and Monday (1st April). If you would like details on when these tests are and what they are you can find the timetable on our website here. If you would like guidance on supporting your child's revision please have a look at the English revision page on our website here and the Mathematics page on our website here.
After Easter, Year 9 start their Options process. There is a Parents Evening for Year 9 on 25th April- please put this date in your diary now and we look forward to seeing you on that evening. Booking is available on our website here from Monday 25th March.
Years 7 and 8 also have their Spring 2 Prep projects to be completing and handing in before Easter. The tasks are on our website here. There is a full list of tutors on our website here, please contact your child's tutor in the first instance if you have any concerns over these projects and they will redirect you to somebody else if necessary.
Punctuality is a very important life skill that we reinforce at school. Years 7 and 8 must be in the gate by 8:10 am to get to resilience on time and Years 9, 10 and 11 must be in the gate by 8:40 am to get to period 1 on time. Please encourage your child to leave home in plenty of time to get to school by the necessary deadline. Lateness has an impact on not only your child's learning as they miss the start of lessons but it interrupts the teacher and the rest of the class-thus impacting on the learning of many. Thank you for your support with this.
Mr Matt Stedman - Head of Primary
The highlight of our week was the fantastic Infant Voices concert at the Guildhall on Wednesday evening. Our choir of 30 Year 2 children produced a fabulous performance along with children from 15 other local Primary schools. The choir did tremendously well to remember all of the words and actions to six songs and sing together so tunefully.
Thank you to the parents for the wonderful fairy tale costumes that you produced and for coming along to support on the evening. Photos of the event are available on the Portsmouth Music Hub website via this link:
http://www.portsmouthmusichub.org/infant-voices-2019
One of our ambitions for the children is that each child gets the opportunity to develop as a musician and performer by learning to play a musical instrument. Parents in the current Years 2 to 4 should have received a short survey to complete to help us plan the number of Music tutors we need to employ for next year. A copy of this survey can be found here. The final deadline for the return of these is Monday 25th March.
Year 1 have their turn to shine on the stage on Thursday 4th April with their performance of Red Hot Safari. There are two separate performances at 9.30am and 2.30pm and it promises to be a real treat. Tickets are available via the Online Booking System from Monday 25th March at 9am.
We had a great Red Nose Day last week with the school raising over £1500 for Comic Relief. Our inter-House joke telling competition also attracted lots of entries. The individual winners were:
1st place: Leo Ohemeng
2nd place: Freya Cleary
3rd place: Harry Edwards
The winning House was Intrepid House. Well done to everyone who took part!
We have also continued to experience sporting success. Our Year 2 team were placed second in the recent citywide Golf tournament and they will receive their silver medals this week. We have a Year 3 and 4 boys' football match this afternoon against Portsdown Primary and a mixed team of Year 3 and 4 children are taking part in the Portsmouth Schools Tag Rugby festival on Monday. Good luck to both teams!
The booking system for Summer 1 Extra-Curricular opens next week at the following times:
Year R on Monday 25th March at 6pm
Year 1 and 2 on Tuesday 26th March at 6pm
Year 3 and 4 on Wednesday 27th March at 6pm
The club descriptions are available to view here. The booking system closes on Monday 1st April at 12 noon, so please make sure that you book early to avoid disappointment.
Building on the success of the Stomper Challenge, we have Scootability training for all classes next week to help children learn to use their scooters safely and responsibly. If your child has a scooter of their own, it would be helpful if they could bring them on the following days:
Wednesday 27th March – Year R and Year 1
Thursday 28th March – Year 2 and 4
Friday 29th March – Year 3
Finally, can I please remind parents of our high expectations with uniform. Please, can you ensure that your child wears their blazer, house badge and tie to school every day. Also, only black polishable school shoes are allowed to be worn to school; Boots and trainers are not permitted. Thank you for your continued support.
Letters sent home this week:
Year R Farm Trip

Year 1 Harold Hillier Gardens Trip
Mrs I Edwards - Pre-School & Nursery
Just a gentle reminder, please make sure you have booked an appointment with your child's teacher for parents evening which is on Thursday 28th March. I also need to ask that you do not bring into school any items from home, we do not have the space to store these, or the time to look for them when they go missing during a school day -please do not be offended when the teaching staff ask you to take them back home.
Our topic will continue with 'Planting and growth'. We will be planting seedlings and recording changes by using digital cameras and diaries which will encourage mark making.
Learning intentions linked to class subject:
Make accurate observational paintings;

Count sets of objects reliably;

Plant seedlings;

Use digital cameras.
Letter-sound will be 'X'. Keep creating your collages as we use these in class to promote phonics.
Words of the week for the word wall will be 'I' 'A' and 'In'.
Finally, a reminder to Dads and Grandads, the school will be open on Monday evening the 25th March from 6.30 -7.30pm to make a Mother's Day Card with your children. This is a lovely activity to do together hope to see some of you here.
Please follow us on our
Facebook
and
Twitter
pages.
During the week we have regular
Updates/Articles/Pictures.