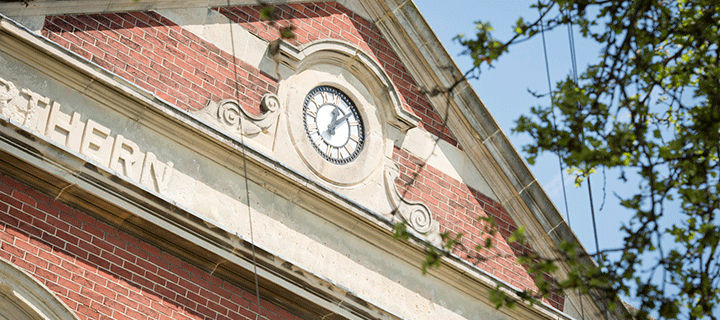 Mr David Jeapes - Headteacher
This is the last 'Mayfield Messenger' for this term. Our next issue will be sent out on Friday 28th April. Over the Easter break, all parents and carers of pupils in the school will receive a whole school posting containing:
Your child's Spring 2 report;
My Letter (here)
An events calendar for Summer 1 (a copy can be found here).
If your posting does not arrive by Friday 21st April, please alert our SIMS Manager, Mrs. Helen Patis on Patis@mayfield.portsmouth.sch.uk who will check your contact details and arrange for a copy to be sent.
To help our families plan their time, we have produced an extract of the school calendar containing all of the Keys Dates for Summer 1.
Miss Louise Hillier - Head of Senior
Mayfield School @ Peace Jam
As the term draws to a close we finished with an exciting trip to Marwell Zoo for 128 Year 7 pupils. Their behaviour was a credit to the school and they really enjoyed seeing the work they have been doing in class, on Animal Adaptations, in real-life. Thank you to all staff who enabled the visit to take place.
Year 11 need to focus over Easter on revision for their GCSEs. They have been given an individualised timetable of the sessions they have signed up for. Please do encourage them to come in-I know it can be difficult getting out of bed over the holidays!
A reminder to you that the deadline for Year 10 to apply to be prefects is Monday 24th April.
The week after Easter we have Year 8, Year 7, Year 9 and Year 11 in Football Cup finals! Year 8 boys play at Moneyfields on Tuesday 25th April at 5pm, Year 7 boys play at Medina School on Wednesday 26th April at 4pm and on Thursday 27th April, at Moneyfields, the Year 9 boys play at 5pm and the Year 11 boys at 6.30pm. They would be delighted with any support that you can offer and we wish them all the very best of luck.
Also after the holidays we have the Rock Challenge Final on Friday 28th April at the Guildhall. They have done so well to get to this stage and we also wish them very good luck.
The week after Easter is the Year 7 Parents Evening on Thursday 27th April. Booking is via the website and the link is here. Please do make appointments to come and talk to your child's teachers about their progress.
Year 7 and 8 will receive their Prep projects in the post over Easter and they are also available on the website here. Please encourage them to plan out when they will be completing the tasks. Perhaps making a start over the holidays might be wise.
Thank you for all your support over the last term. I wish you a very happy and restful holiday and we look forward to seeing your children back promptly on Monday 24th April in immaculate uniform.
Mr Matt Stedman - Head of Primary
Infants Performing "Red Hot Safari"
We have had a fantastic week to end the spring term. On Monday, we had the class photographs outside on the school field and the children looked very smart in their uniform – thank you for all of the effort that went into many of the girls' hairstyles that morning! Further details will be posted home about how you can purchase a copy of your child's class photo.
Monday was also the day when the Prep homework for Spring 1 was handed in. As ever, the quality of the Prep produced by the infant children has been absolutely amazing and the Year R children really excelled with their activity lotto task. I have enjoyed having a selection of children from each class to have a Reward Tea with me to congratulate them on the outstanding work that they have produced. It has been clear that the families had a great time working together on these activities.
On Tuesday, Year 2 went to the Spinnaker Tower as part of their coach tour around Portsmouth. The children thoroughly enjoyed the visit with the highlight being walking across the glass floor at the top of the tower. The children's behaviour on the trip was a credit to the school which drew many positive comments from the staff and other visitors to the Spinnaker Tower.
On Thursday, it was Year 1's time to shine in their performance of 'Red Hot Safari'. Thank you to all of the parents and families who were able to join us for the two performances – I'm sure that you left feeling just as proud of the children as we did. I was amazed at their ability to remember all of their lines, songs and dances and the enormous confidence that they showed up on the stage. We certainly have some born performers in Year 1!
Finally, thank you to the Friends of Mayfield for organising this afternoon's Easter Egg Hunt which was a lovely way to end the term. It has been hugely successful for the infant section and our success is based on the strong partnership between the staff and the parents. We have really valued your input and support over the last term. Best wishes for a happy and restful Easter holiday!
Mrs I Edwards - Pre-School & Nursery
Dads and kids working together to create a Mother's Day Card!
The children looked lovely in their Easter Bonnets - thank you for taking the time to make such lovely creations. When we return after the half term, the topic will be 'Mini Beasts'. The children will try to identify features of living things, looking closely at similarities and differences.
The letter sounds will be 'A' and 'B'. We look forward to seeing the collages you create to help with promoting letter sound in class.
Have a lovely break, see you all back at school on Monday 24th April.
Many of our Year 11 Teachers are giving up some of their holidays to come in and work - please see this link for which sessions are available. Please note that English and Maths revision sessions (along with other subjects) will be running in the May half term.
Pupils can now sign up for Easter Revision sessions in 2 different ways:
By following this link – it will ask pupils to sign in with their school email (their name followed by @mayfield.portsmouth.sch.uk). Please note that once they have submitted their answers they cannot go back and change them (if they do want to they will need to speak to Mr Gibson)
Adding their name to the sign up sheets in Café Tranquilo (these will be available until Friday 31st March).
AM sessions run from 9.00am to 11.30 – pupils must be in for the entire session but do not have to wear school uniform. PM sessions run from 12.00 to 2.30.
On Monday 3rd April pupils will be given a summary of the sessions they have signed up for, along with their period 0/6 sessions for next half term.
If you have any questions regarding Easter revision sessions then please do not hesitate to contact me on gibsonr@mayfield.portsmouth.sch.uk.
---
Year 1 pupils took part in their latest production called "Red Hot Safari". The piece was written and directed by Mrs. Melanie Guy and Mrs. Amber Sheppard with the help of Class Teaching Assistants and our very own Music Department. The performances were played to sell-out crowds of families and friends! Well done Year 1!
---
Saiyedur Rahman (Year 11) is the Artist of the Week this week. He has produced some fantastic drawings for his Art GCSE exam based on the theme wrap. Experimenting with different types pf media Saiyedur demonstrates his great drawing skills!