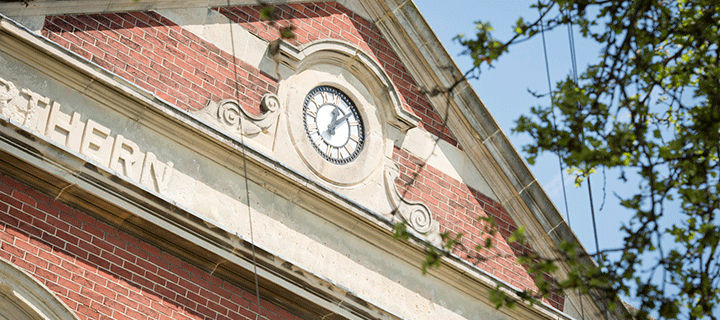 Mr David Jeapes - Headteacher
We are currently preparing the whole school posting which will be sent out over the Easter break. If you have recently moved house or changed your contact details in anyway, please alert us by sending an email to our SIMS Manager, Mrs. Helen Patis on Patis@mayfield.portsmouth.sch.uk.
With the warmer weather on its way, we actively encourage pupils to bring a healthy drink to school (water or juice). Please note that, under no circumstance will 'fizzy' drinks be allowed into school (this includes Lucozade), free water and juice are readily available at lunch times in the canteens.
To help our families plan their time, we have produced an extract of the school calendar containing all of the keys dates for Spring 2.
Miss Louise Hillier - Head of Senior
Last Tuesday we had an exciting Japanese Deep Learning Day for Year 9. The pupils responded very well to a variety of activities, all with a Japanese theme. The day was planned to coincide with a visit to school of a group of Japanese young people on an exchange trip. They spent some time in school with pupils as well as going off on visits, with some of our pupils accompanying them.
During the coming week Year 11 will be undertaking exams in English and Science. They will take place in their lesson time but will be held in the main hall to replicate the experience of just a few months' time. Year 11 all attended a workshop on drawing up a revision timetable last week so you should see evidence of them revising at home in dedicated slots. Please ask to see their timetables so you can support them with reminders of when a revision slot is coming up. There are a number of revision opportunities in school over the Easter holiday. Your child will have signed up for some sessions already but if you have any questions about what they have signed up to, or what they should be signing up to, please contact gibsonr@mayfield.portsmouth.sch.uk.
Year 10 will have an assembly this week about the process of applying to become a prefect. Please talk to your child about whether this is something they should seriously consider getting involved with.
Years 7 and 8 should still be working on their Spring 2 Prep work. These are all due in before the Easter holidays so there are less than two weeks left now to ensure all work is completed to a good standard.
Mr Matt Stedman - Head of Primary
Infants enjoying Extra-Curricular with Mr Flexman
We have had a really exciting day with our non-uniform day for Comic Relief. The red costumes really stood out and we have managed to sell all of the red noses. Thank you for your generous donations on the gate this morning in support of this very worthwhile cause.
We have a number of trips and visits coming up in the weeks ahead. On Wednesday 29th March, our Year 2 choir are taking part in the Infant Voices festival at the Kings Theatre for the first time. The songs are based around the theme of 'space' and the children have been asked to wear space themed costumes. We have purchased costumes for each child, however, they may choose to wear their own if you prefer. Good luck to the choir for their performance – you are going to be great!
All of Year 2 are going on their trip around Portsmouth on Tuesday 4th April including a visit to the top of the Spinnaker. Meanwhile Year 1 are preparing for their trip to the Garden Centre on Friday 12th May. Separate letters have gone home about both of these trips asking parents to make voluntary donations towards the cost of these visits. I would be grateful if you could send any voluntary contributions in as soon as possible to help us to continue to provide such fantastic opportunities to broaden the children's experiences and learning.
We are coming up to the hand-in dates for the Prep projects for Spring 2 on Monday 3rd April. Please see your child's class teacher if you have any queries or questions about the projects for this half-term.
Can I remind parents of the importance of sending children into school with their water bottle? It is also a requirement for children in year 1 and 2 to wear their House badge every day. Please see your child's class teacher if they have mislaid their badge and you need a new one.
Mrs I Edwards - Pre-School & Nursery
Dads and kids working together to create a Mother's Day Card!
This will be the last week we shall be looking at 'Growth' as a class topic. The children have gained a better understanding of what seedlings need in order to grow. By designing their own care plans they have been able to record any changes in seedlings by using mark making implements and digital cameras.
Learning intentions linked to subject:
Planting flowers for the garden area by using one handed tools;
Comment and ask questions;
Communicating ideas through exploring different types if media to create planned effect.
Letter sound is 'Y' – please could you create a collage and bring back into class for Thursday. We use these lovely pieces of work to promote letter sounds.
Just a reminder: the children will be taking part in their Easter Bonnet Parade on Friday 7th April we are looking forward to seeing your lovely creations.
Tasnim Ahmed in Year 10 is creating a fantastic final piece in response to her 'My World' Project. Exploring a range of tone and detail.
Tasnim has created an in depth response to her research on travel and environments. Taking extra time in every area, her sketchbook is a brilliant example for GCSE Art.
---
Year 11 IGNITE students supported by the RNLI
As part of their preparation for Year 11 exams, every student in year 11 has received presentations about revision, planning revision, and timetabling 'life' so as to best support their forthcoming exam season.
Mr Jackson led separate sessions with our Year 11 IGNITE students. As a 'thank you' to Mayfield for our school supporting this life-saving charity over the past few years, the Royal National Lifeboat Institution has donated a few hundred pounds worth of '2017 Calendars' to our Year 11 students, so as to further support them with their own personal exam preparation. The calendars were distributed to our IGNITE students in the first instance, and the remainder have now been distributed to other Year 11 students who requested these desired extra resource.
Mayfield School and Year 11 are very grateful to the RNLI for their valued support. Mr Jackson will be making a donation to the RNLI on behalf of our school.
---
Many of our Year 11 Teachers are giving up some of their holidays to come in and work - please see this link for which sessions are available. Please note that English and Maths revision sessions (along with other subjects) will be running in the May half term.
Pupils can now sign up for Easter Revision sessions in 2 different ways:
By following this link – it will ask pupils to sign in with their school email (their name followed by @mayfield.portsmouth.sch.uk). Please note that once they have submitted their answers they cannot go back and change them (if they do want to they will need to speak to Mr Gibson)
Adding their name to the sign up sheets in Café Tranquilo (these will be available until Friday 31st March).
AM sessions run from 9.00am to 11.30 – pupils must be in for the entire session but do not have to wear school uniform. PM sessions run from 12.00 to 2.30.
On Monday 3rd April pupils will be given a summary of the sessions they have signed up for, along with their period 0/6 sessions for next half term.
If you have any questions regarding Easter revision sessions then please do not hesitate to contact me on gibsonr@mayfield.portsmouth.sch.uk .
---
Little Sunbeams Mother's Day Cards
It was lovely to see so many Dads come back into school on Monday evening to create a Mother's Day Card with their siblings. It was such a lovely surprise to welcome back some of our older children who came to make one as well, lots of fun and laughter was had by all.