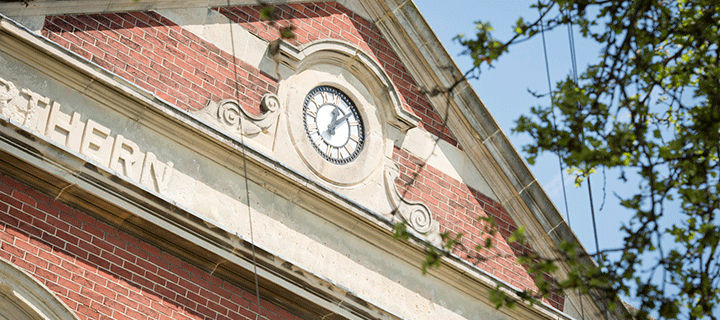 Mr David Jeapes - Headteacher
Recently, we celebrated 'World Book Day' across the school. A number of staff dressed up as a book character and pupils in our Infant and Pre-School also joined in. Please click here for some photos of the event.
Very shortly, we will begin the process of interviewing Year 10 pupils for our Senior Pupil Team. Our Prefects help run the school and are regularly invited to celebrate events. Our pupil voice coordinator, Miss. Jessica Jones will be coordinating this selection process, supported by our Heads of House, her contact details are JonesJ1@mayfield.portsmouth.sch.uk.
As is now customary at Mayfield, we will be seeking a group of up to 20 Year 11 pupils to become 'Young Mentors' during the Summer 2 half term. This is a great way for our pupils to gain valuable work experience, earn some money and support our Year 6 into 7 transition. Mrs. Claire Waterfield will be coordinating this after Easter. If you would like to find out more, please email her on Waterfield@mayfield.portsmouth.sch.uk .
No doubt you will be aware of our recent success in 'Rock Challenge 2017'. I am pleased to confirm that the next round will take place on April 28th at the Portsmouth Guildhall. Please contact Mrs. Claire Waterfield on Waterfield@mayfield.portsouth.sch.uk for details.
To help our families plan their time, we have produced an extract of the school calendar containing all of the keys dates for Spring 2. This can be downloaded here.
Miss Louise Hillier - Head of Senior
During the last week, Year 11 completed their last set of Mock Examinations in Mathematics and English. From now onwards they will be focussing on the "real" examinations. If your child does not yet have a revision timetable at home to support them to prepare, then please remind them to get one drawn up. If you would like to discuss any concerns or problems about your child, please contact their tutor as the first point of call. All email addresses are on the website here. Please note there will be revision opportunities offered in school over the Easter break. These sessions are being co-ordinated by Mr. Ryan Gibson, Assistant Headteacher so if you have any questions please contact him on gibsonr@mayfield.portsmouth.sch.uk.
Year 8 Parents Evening went extremely well on Thursday and all who attended will now have their options forms. These must be returned to your child's tutor by 23rd March. If you were not present at the Parents' Evening, then the form will be sent home. Replacement forms can be sourced from Pupil Services in school. If you have any questions regarding this process, please contact your child's tutor. Email addressed are on the website here.
There were several sporting successes last week notably Olivia East won the Year 7 Hampshire Cross-Country Race. We also competed in the Sportshall Athletics on Thursday and our girls' team came third.
Year 7 and 8 are working on their Spring 2 Prep projects which are due in at the end of the term. All information about what needs to be completed is available on the website here. As usual these projects are best tackled in small sections rather than leaving to the very last minute. If you have any queries regarding the projects, please contact the relevant subject teacher for advice.
Mr Matt Stedman - Head of Primary
We have really enjoyed welcoming the parents and grandparents into the school for Family Learning Week. It has been great to see the children's faces light up as their mums and dads come into the room and I hope that you have found the sessions to be interesting and informative. There will be an evaluation form coming home in the book bags next week as we always welcome your feedback on how we could make next year's Family Learning Weeks even better.
We are now working towards the end of Key Stage 1 Teachers Assessments and a parents meeting was held on Thursday to explain the arrangements for this to parents. The link to the presentation from this meeting can be found here. Please talk to me or the class teacher if you have any queries, concerns or questions about this.
We have some very exciting events coming up between now and the Easter holidays. We have entered a team in the Portsmouth Schools Tri-Golf tournament on Monday where we will be taking part alongside 20 other infant schools. I'm sure that our team will do us proud!
The deadline for ordering tickets for the Year 2 choir's performance at the Infant Voices Festival at the Kings Theatre is coming up on Wednesday 15th March. Our choir are going to be amazing, so please be sure to get your order in on time.
On Friday 24th March, we are celebrating Comic Relief Day with a non-uniform day where the children need to wear something red. Miss A Beech and the School Council are working on the plans for this day and a separate letter will be coming home in the book bags with more details.
Finally, the Year 1 classes are working on a performance of their own play called 'Red Hot Safari'. This is going to be performed to parents on Thursday 6th April with a choice of performances at 9.30am or 2.30pm. More details on how you can get your tickets will follow later, but please keep this date clear.
Mrs I Edwards - Pre-School & Nursery
Please could I ask you pay for school dinners on the day you order or by the end of the week.
Our topic will continue with Spring. We are looking at similarities, differences and change. Children will select their own seed and choose a method of growing, they will make a care plan using a variety of formats.
Learning intentions linked to subject:
Talk about the changes they have observed;
Can they talk about why they think changes have happened;
Discuss factors that could affect growth;
Measure growth by comparison.
Letter of the week is 'W'. Keep creating your lovely collages as we use these in class to promote phonics. Words of the week in class are 'of' and 'we'.
Dates for Diary:
Monday 20 March
Dads you can come into school from 6.30pm till 7.30pm to create a Mother's Day card with your child. This is a lovely activity to do together, hope to see some of you here.
Friday 24th March – Red Nose Day
Children to come in fancy dress a small donation please to go towards this charity event.
Our final 3 teams are all prepared ready to succeed in the annual Cascades Trading Day THIS Saturday. The groups enjoyed healthy sales of over £100 last week at Mayfield School and are hoping to continue the trend on Saturday.
We look forward to reporting on their experience and hope to see you there to get your MOTHERS DAY presents and more. Faith and Football groups will be located in between TK Max and the lifts to the multi-storey car park.
---
Pupils and staff at Mayfield School dressed up to celebrate 'World Book Day'. The winners of the staff competition were Mrs. Temperton in the Senior section and Mrs. Beech in the Infant section.
---