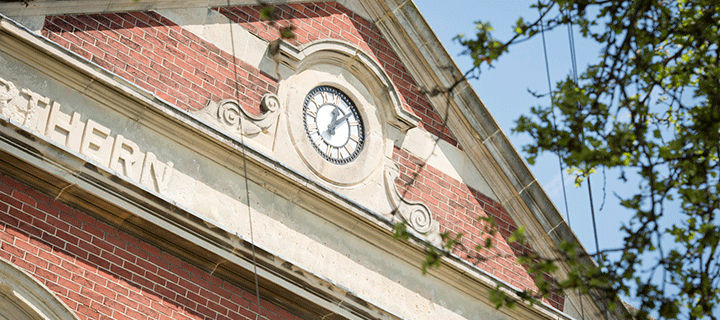 Mr David Jeapes - Headteacher
Pupils in our reception classes enjoyed watching pan cakes being made and enjoyed, even more, eating them! All in all we had a 'cracking' shrove Tuesday!
Welcome back to Spring 2! I would like to start this newsletter by congratulating our '2017 Rock Challenge Team'. I am delighted to report that, inspite of stiff competition, our team were placed first and will go forward to the next round. More about this tremendous achievement here. Over the half term break you should have received a letter from the school with your child's report. If this did not arrive, or you require a copy, then please email our SIMS Manager, Mrs. Helen Patis on Patis@mayfield.portsmouth.sch.uk. She will check we have your correct contact details and forward you a copy.
We have a number of staff which are here to support families and pupils beyond the classroom. We have put together a sheet called, 'Support from Mayfield'.
To help our families plan their time, we have produced an extract of the school calendar containing all of the keys dates for Spring 2.
Miss Louise Hillier - Head of Senior
We have begun the second half of the Spring term with the excitement of the Rock Challenge Victory at the Guildhall on Tuesday night! A massive well done to all those involved, pupils and staff. We are extremely proud of them all. They are now looking forward to performing again, after Easter, in the next round.
The Year 11 Parents' Evening was a very positive event with parents getting advice on how to support their child in this crucial run-up to the end of Year 11. Year 11 have another series of Mathematics and English Mock Examinations next week so need to be in school every day at 8:15am for breakfast. Please see timetable of exams here. For Year 11 there are extra sessions running before and after school, Period 0 and Period 6, in a number of subjects. If your child has been allocated to one of these they must attend. If you have any concerns or questions about these sessions please contact Mr. Ryan Gibson on gibsonr@mayfield.portsmouth.sch.uk.
This week Year 8 started a series of assemblies designed to support them understand the Option process. The forms they need to complete will be given out at the Year 8 Parents Evening on Thursday 9th March. Appointments for this evening can be made via the school website here. This is a crucial time for Year 8 as the Parents' Evening will give you and your child an opportunity to talk to staff about which subjects your child has the best chance of success in. Our careers advisor will also be present on this evening to answer any questions you may have about which subjects your child should consider taking if they have a particular career goal in mind. The deadline for the return of the Year 8 Options Forms is Thursday 23rd March.
A reminder that the Year 9 Option Forms have to be returned to tutors by Monday 6th March.
All of Year 7 and 8 have now received their Spring 2 Prep projects and they should be working on completing these over this half-term. All the projects can be found on our website here. If you have any questions about the Prep projects, please contact your child's tutor in the first instance so they can aid you. A list of tutors can be found here.
Mr Matt Stedman - Head of Primary
We have had lots of events this week to celebrate World Book Day on Thursday. Year 2 enjoyed their trip to see the author Neal Layton at Gatcombe Park School and all of the children got thoroughly involved in Friday's Dance Workshops around their favourite books. Thank you for the many hours that went into making the children's costumes for Thursday – they looked fantastic!
I'm delighted to report that our Year 2 choir did a superb performance at the Infant Voices festival before half-term and are now through to perform at the Kings Theatre on Wednesday 29th March at 6pm. If your child is in the choir, you should have received a letter in the book bag explaining how you can order tickets for this event. Please can we have your orders by Friday 10th March.
The topic plans and Prep tasks for this half-term are coming home in the book bags today. We have some superb Prep work in so far this year and I hope that you will enjoy working together on these new projects this half-term.
Next week is Family Learning Week and we are looking forward to welcoming you in the classrooms to share in your child's lessons again. The feedback from the first Family Learning Week was really positive and I know that the children really look forward to having mum or dad in to work with them. There are still some places available in most of the sessions and these can be booked through the online booking system.
Finally, we recently held a Healthy Eating Competition organised by the Friends of Mayfield. We had 27 fantastic entries and it was really hard to choose a winner. In the end, the judging panel chose the following children to receive the prizes in Celebration Assembly this afternoon:
First prize: Buddy Seymour (Year R)
Second prize: Emily Upton-Crouch (Year 1)
Third Prize: Sophie Hodgkinson (Year 2)
Thank you to everyone who entered.
Mrs I Edwards - Pre-School & Nursery
Welcome back after the half term.
Our topic will continue with 'Spring', and this week's subject is looking at growth. We will be discussing and identifying factors that could affect growth. The children will create a care plan for the seedlings that they plant and record changes as the seedling grows.
Learning intentions:
Demonstrate an understanding of what a seed needs to grow;
Make comparisons;
Communicate their ideas;
Make accurate observations;
Record findings with mark making implements.
Letter sound for the week 'V'. Please make a collage and bring back into class on Thursday to share at circle time.
Finally, don't forget parents' evening on Wednesday 8th March. Please make sure you have booked an appointment.
Over 100 pupils from Mayfield's senior section performed in Tuesdays (28th February) Rock Challenge heat. We are delighted to report that our team came first amongst a very strong field including several local schools. Also, they scooped 8 awards for:
Visual Enhancement;
Choreography;
Performance Skill;
Lighting;
Costuming Character;
Stage Use;
Stage Crew;
Entertainment.
The piece performed was called 'Worst Seat in the House' and the choreography was provided by our Dance Captains:
Daisy Pilmoor
Tara Lemon
Rosina Craig
Talia Duff
Our Rock Challenge 2017 now progress into the next round, which is scheduled to take place in April.
---
History Trip to the Imperial War Museum
Kayleigh Boulton in Year 8 gives her account of the recent trip to the Imperial War Museum.
"Today I went on a History trip to the Imperial War Museum and to Westminster Abbey. We learnt a lot of interesting and formative information about the history of World War One and what happened during the war. We also learn about key indivduals like William Shakespeare, where he was born and where he died.
"When we were at Westminster Abbey we got to see the church, which was beautiful, and witness where Prince William and Kate Middleton got married.
"Here are some key facts that I learnt while visiting the Imperial War Museum: firstly we learnt that soldiers would write codes to their people in secret ways, for example, in a packet of cigarettes. They would unroll them and there would be a message inside. From this we learnt that if a soldier didn't smoke but had spare cigarettes they would trade them to another soldier for extra food.
"We also learnt that dogs were used to carry messages in capsules attached to their belly. Finally, I learnt that women did a lot more in the war than just being nurses which did involve some losing their lives.
"I felt I learnt a lot of facts and information today that will help me with my learning. I will remember everything I have learnt today and find it useful! I would also like to say thanks to the teachers that took us on this trip and that I had brilliant time!"
---
At Mayfield we are exceptionally proud of our Performing Arts. Here is a showcase of some of the incredibly talented young musicians we have at the school.
---
Jokubas Taraskus (Year 10) has produced some stunning pencil studies for his GCSE Art project. Demonstrating a wide rage of tone and detail within each study he has developed his sketchbook ideas whilst reflecting on key artists.
---