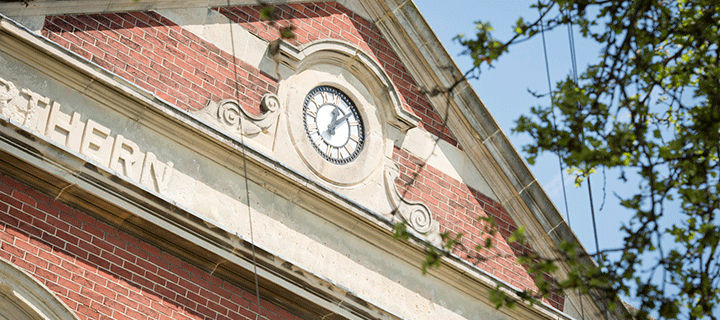 Mr David Jeapes - Headteacher
Over half term we will be sending out a whole school posting which will contain a letter from me, Spring 2 'Prep' for pupils in years 7 and 8, and your child's report. If you have recently changed any of your contact details, please email Mrs. Helen Patis, SIMS Manager on Patis@mayfield.portsmouth.sch.uk with an update. Equally, if you do not receive this letter in the post by Friday 24th February, then please alert Mrs. Patis on the email address provided.
Finally, thank you to all parents and carers for your continued support with uniform. Our pupils look very smart and are a credit to themselves, their families and their school. If you are thinking about buying new uniform for Spring 2, then please be aware that the 'Friends of Mayfield' are collecting good quality used uniform to sell on in the Autumn term. Simply bring unwanted uniform items into the school's reception marked 'FOM'. Thank you.
To help our families plan their time, we have produced an extract of the school calendar containing all of the keys dates for Spring 1. This can be downloaded here.
---
Miss Louise Hillier - Head of Senior
Some of our pupils enjoying Number Day.
This week has been a return to normal timetables for Year 11. The majority have settled back well and the results afternoon on Thursday was useful for showing them where they currently are with their subjects. For some this was a well-deserved pat on the back but for a few it was a stark wake up call. There is time for pupils to make a difference to the final outcomes so please do book an appointment for the Parents' Evening on Thursday 2nd March to discuss your child with their teachers. Bookings are via the website and the link is here.
A reminder that pupils in Years 7 and 8 will be submitting their Spring 1 'Prep' projects this week. They should remember to ask their teacher to sign their planners when they do so to evidence submission. The projects for Spring 2 will be sent out in the Whole School Posting over half-term.
Next week Year 9 will have an assembly to explain the process to go from their current 5 option choices down to the 3 they will take to the end of Year 11. The forms they need to complete will be handed out at the Parents' Evening next Thursday, 16th February. Please do make an appointment at this evening to discuss the best choices for your child with their teachers. Bookings are via the website and the link is here.
Could you please remind all pupils that they need to bring their planner into school every day. If their planner is lost then a replacement is available to buy, at £5, from Pupil Services. Pen, pencil, planner and reading book are all checked daily on the School Gate in order to ensure lessons can start smoothly and no learning time is lost.
---
Mr Matt Stedman - Head of Primary
Some fantastic Year 2 Prep from the Seals class. These Tudor Houses were created by Holly Buchanan and Jen Henderson-White.
We had a really successful Number Day in support of the NSPCC last week. I'm delighted to inform you that the infant section children raised over £800 for this very worthwhile cause. Thank you so much for your support and generosity towards this event.
We already have some fantastic Prep projects in this week including some wonderful Tudor houses from the Seals class. The Prep projects are due in on Monday 13th February and we are really looking forward to seeing the children's creativity coming to the fore again!
The booking system for Spring 2 Extra-Curricular is now open until 5.00pm on Thursday 16th February. As ever, we have an excellent range of activities that are designed to appeal to all tastes and interest. We recommend that each child takes part in at least two Extra-Curricular clubs each half-term, so please book early to avoid disappointment.
We are hosting a Coffee Morning for infant section parents on Wednesday 15th February from 9.00 till 10.00am. The Coffee Mornings are an opportunity for parents to meet together and to feed back to school staff on the things that are going well and how we can make our school even better. I hope that you will be able to join Mrs Buck and I next week.
We are also looking forward to Mayfield making our debut at the Portsmouth Infant Voices Music Festival next Friday. The year two children have been busy practising their songs for the Music Festival at Stamshaw Infants on the 17th with the Grand Finale taking place at the Kings Theatre in Southsea in late March. Good luck Year 2!
I would also like to give you some advance warning of some key dates for after half-term:
Parents Evenings on 1st and 2nd March
World Book Day with the children coming dressed as their favourite character from a book on March 2nd
Friends of Mayfield Bingo Night on 3rd March
Family Learning Week in the week beginning 6th March.
More information about these events will be coming home in book-bags over the next week.
Mrs I Edwards - Pre-School & Nursery
Our topic, 'Chinese New Year' will come to an end this week. The children have selected tools and used various techniques to shape and assemble a dragon, which they will use to recreate the Chinese Lion Dance.
Learning intentions:
Initiate new combinations of movement and gesture in order to express feelings;
Explain that the Lion dance is thought to bring good luck;
Ask the children "do we dance like this in any of our celebrations?"
Letter sound is 'T'. Please continue to make these lovely collages with your children, so we can discuss at circle time on a Thursday to help promote speech sounds.
Finally, could I ask if any parent would be able to donate some Chinese food so we can taste and discuss what one they prefer and compare to the foods we eat at celebrations.
On Thursday 9th February year 11 pupils were given the results for their recent mock exams that they sat (along with an estimate of the GCSE grade they would have earned with this mock result combined with any coursework). A copy of these results will be sent home with their Spring 1 report for you to see.
Many pupils would have been pleased with their results as they reflect the hard work they put into their revision and preparation. For others they would have been disappointed as they had not prepared adequately. Over the next few weeks we will be working with year 11 on effective revision and we will be giving them strategies they can use (in and out of lesson) to build upon these results, good or bad.
As a word of caution, when you receive the mock results/grades please be aware that these were calculated using 2016 grade boundaries. As you may be aware these grade boundaries change every year to reflect the difficulty of the paper they sat in each subject. As a result, what was needed to get an A* in their mocks will more than likely be different in the summer.
In addition this is the first year of the new 1 – 9 GCSEs in English and Maths so no previous grade boundaries are available to concert pupils' marks to the new grades. Therefore the grades on the pupils' reports are based on the best estimates of where the grade boundaries are likely to fall.
If you have any questions regarding your child's mock results then please do not hestitate to contact their class teacher who will be able to answer them for you.
---
We've got a fantastic free event for secondary pupils during February half term 2017.
We'd be grateful if you can share this with colleagues, pupils, parents and post this information on your school website or newsletter.
---
Emily Slingsby Year 10.
Emily has created a fantastic oil pastel study. Working from a photograph Emily has captured a range of images successfully experimenting with different media.
---
Proposal from the Governing Body
Dear sir/madam,
Please find attached a copy of a proposal from the Governing Body of Mayfield School to change the number of pupils on roll by altering the published admission number for KS2 and KS4.
Mayfield_School_change_in_NOR.pdf
Consultation_on_Changing_the_PAN_at_Mayfield_School_010217.pdf
---