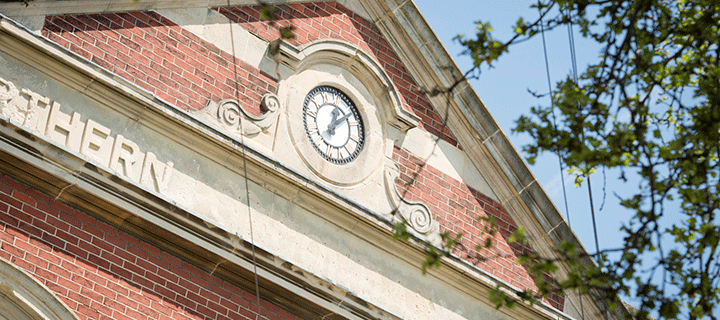 Mr David Jeapes - Head Teacher
I would like to remind all of our community that we have a number of members of staff which are available to support any parent or carer through any difficulties. Their help is free of charge and all support requests are treated in the strictest of confidence. Simply email them using one of the addresses below to access help:
For support with any of the below, please Email:
Special educational needs including in class support, dyslexia screening and adjustments for examinations;
Safeguarding issues at home or in school;
Behavioural issues at home or in school;
Attendance or punctuality issues;
Health and well-being including accessing the school's nurse;
Careers guidance including college applications;
Applying for Free School Meals;
Service children and those in receipt of the 'Pupil Premium Grant';
Anything else!
As ever, if you have any questions or concerns about your child's progress then please do contact your child's Head of House or Head of Phase via email:
Head of Victory House
Head of Discovery House
Head of Intrepid House
Head of Endeavour House
Head of Primary
Head of Early Years (Year R classes)
Finally, I would like to draw your attention to the support we offer pupils in Years 10 and 11 around careers advice and guidance. We have a dedicated school careers advisor who offers all pupils an initial interview with follow up as required. If your child is in Years 10 or 11 and remains uncertain as to their options post 16, then please email our Work Related Learning Coordinator, Mrs Shirley Sliwinski on Sliwinski@mayfield.portsmouth.sch.uk to arrange a follow–up. A full list of college open days can be found here.
---
Miss Louise Hillier - Head of Senior
Last week was the Ebacc week for our Year 11 with opportunities being given to each child as needed to complete controlled assessments and elements of courses that benefit from devoting a larger chunk of time to them. From Monday the pupils are back to their normal timetables with an absolute focus on preparation for final examinations. The results from the Mock Examinations will be given to the pupils on Thursday 9th February. Please do make appointments to discuss these results with your child's teacher at Parents Evening on 2nd March 2017. Booking is open and a link to this is here.
Last Friday we celebrated Number Day with a number hunt and many number based activities. Thank you to the Mathematics Department for organising the day - I know Year 7 and 8 in particular really enjoyed all that was offered.
On Thursday 16th February there is a Year 9 Parents Evening. Booking for this is open and a link to this is here. At the Parents Evening you will be able to collect the form that needs to be completed for the final selection of subjects your child wishes to study into Years 10 and 11. This evening is a perfect opportunity to talk to your child's current teachers and get a really clear idea of the subjects your child has the best chance of success in, so please do make an appointment with each of your child's teachers.
Can I please remind you to remind your children that fizzy drinks are banned on the school site. They should not be brought into school at all. Thank you for your support in this matter.
Pupils in Years 7 and 8 should be near completion with their Spring 1 'Prep' projects. A copy of the projects can be found here. If your child is having difficulty with any aspect of the project, then they should contact their subject teacher. Contact details can be found here.
---
Mr Matt Stedman - Head of Primary
The children have been out and about again this week! Year R had a fantastic time on their Teeny Town trips on Tuesday and Thursday.
We also entered a team of Year 2 pupils in the Portsmouth Schools Dance Festival at the Mountbatten Centre where they joined with children from other infant schools from around the city. As ever, our team were perfect ambassadors for our school with their wonderful enthusiasm and fabulous dance skills. We have two further sports festivals coming up next half-term in golf and tag-rugby followed by football, athletics and agility in the summer term. It is our intention that all Year 2 children will get an opportunity to represent the school in at least one of these events.
We have the second Parents Evening of the school year in the week when we return after half-term. The Parents Evenings run from 4 till 7pm on Wednesday 1st and Thursday 2nd March and appointments with your child's class teacher can now be made through the online booking system here.
Please can I also remind parents that our online book fair is still open until 17th February. You can access the book fair via this link http://schools.scholastic.co.uk/mayfield-po2
Mrs Firth and The Friends of Mayfield are in the process of organising a Movie Night for Tuesday 14th February from 3.30 till 5.00pm when they will be showing 'The Secret Life of Pets'. More information will follow in the book-bags this week.
Mrs Guy is working hard to finalise the programme for Extra-Curricular in Spring 2 and we hope to get this information out to parents by the end of next week. If you have any ideas for new extra-curricular clubs, please email Mrs Guy on GuyM@mayfield.portsmouth.sch.uk
Finally, can I gently remind parents and children that the Spring 1 Prep projects are due in on Monday 13th February. Please see your child's class teacher if you have any queries or questions about these projects.
---
Mrs I Edwards - Pre-School & Nursery
Our topic will continue with the theme 'Chinese New Year celebrations'. The children will gain an awareness that people have different cultures and beliefs, but we all need to be treated with respect.
Learning intentions:
Express and communicate their ideas;
Construct with a purpose in mind, using a variety of resources;
Begin to move rhythmically;
Recreate simple patterns;
Discuss what different types of celebrations we have in our country.
Letter sound is 'S'. Could you create a collage with your children so we can discuss these at circle time on a Thursday.
Appointment sheets for parents' evening will be available from the 6th February so don't forget to book your slot.
Finally, please make sure the office has your correct contact details
We've got a fantastic free event for secondary pupils during February half term 2017.
We'd be grateful if you can share this with colleagues, pupils, parents and post this information on your school website or newsletter.
---
On Friday 27th January Mrs Rogers and Mr Reeve took 21 year 10 pupils to the New Theatre Royal to watch an intimate gig hosted by Capital FM and Anne-Marie. The trip open to any year 10 pupil with 100% attendance for the year so far as well as year 10 pupils from Discovery 1-5 who were the overall winners of the attendance competition.
Needless to say, a great time was had by all and pupils behaved in an exemplary way.
For more information on the Portsmouth City Council initiative, please click here.
---
There are two Artists of the week this week, who have demonstrated a strong ability to create tints of each primary and secondary colour.
This was the first time students had used acrylic paints and applied mixing techniques in a palette to create a range of colour variations. Both students finished this task quickly demonstrating confidence and control.
---
Portsmouth Literature Quiz 2017
11 Year 7 students were sent to Fratton Park to take part in the annual Portsmouth Literature Quiz. They were tested on book knowledge from Time Immemorial, as well as the four featured authors, and they shone!
They had the chance to meet the authors and get their books signed. Unfortunately, the three Mayfield teams didn't win the trophy at the end, but one team did win book tokens! They all had a brilliant time and were a tribute to the school, their behaviour a positive representation of us.
Massive well done and thank you to:
Kira Fox
Kieran Donnelley
Jude Scammell
Kacey Thomas
Oscar Flexman
Oliver Smith
Honey Read
Lily New
Aiden Riley
Katie Vaughan
Charlie Gould
Next year we'll win the trophy!
Miss Smith and Miss Groom
---