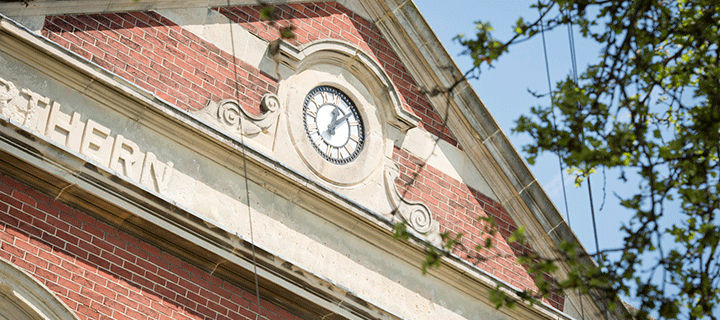 Mr David Jeapes - Head Teacher

Please be aware that we are in the process of updating our website. If you notice any links not working correctly or would like to offer feedback, then please email Mr. Andy Tite, Director of Business Operations, on tite@mayfield.portsmouth.sch.uk
I would like to remind all of our community that if pupils are required to take medication during school hours then parents/carers should make our health and welfare officer, Mrs. Sally Rowentree aware. Her contact details are as follows;
Email: Rowntree@mayfield.portsmouth.sch.uk
Telephone: 02392693432 Ext: 224
Equally, if you have general health or welfare concerns or simply want some advice, then Mrs. Rowentree is there to provide confidential help or signpost you to additional support.
Please be aware that as we come to the end of this half term, we will be posting out a letter to all parents and carers as well as sending home reports for all pupils. It is essential that we have your correct contact details. If these have changed recently, then please alert us by sending an email to our SIMS Manager, Mrs. Helen Patis on Patis@mayfield.portsmouth.sch.uk
To help our families plan their time, we have produced an extract of the school calendar containing all of the keys dates for Spring 1. This can be downloaded here.
---
Miss Louise Hillier - Head of Seniors
One of the highlights of last week was giving our most able students in Year 7 their IGNITE badges. These 18 pupils have come to us with the highest overall scores from KS2. They were delighted to receive their badges and I look forward to watching them continue to strive for excellence over the next five years. Our IGNITE programme is overseen by Mr Jackson and any questions regarding it can be directed to him by email on jacksong@mayfield.portsmouth.sch.uk.
The Year 11 Mock Examinations finished well last week and we now move into EBACC week. During EBACC week the normal timetable for Year 11 will be suspended and time will be given, as needed, to activities such as finishing Controlled Assessments and completing Science ISAs. In addition, there are some large blocks of time being given to practical subjects such as dance and drama to aid them in their course delivery. Each child will have a bespoke timetable detailing where they need to be. If you have any questions regarding this please contact Mr Gibson by email on gibsonr@mayfield.portsmouth.sch.uk.
On 9th February we will be having a Mock results event for Year 11. All the students will be given their results for every subject on that day. The information about current grades often spurs on pupils to really focus for their remaining time with us so please do make appointments to meet with your child's class teachers at the Parents Evening on 2nd March to discuss the results and what needs to be done in the coming months to optimise success.
A further reminder that pupils in Years 8 and 9 will be making their option choices for Key Stage 4 during this term. If your child is considering going on to take 'A' Levels at college when they leave Mayfield, they should consider carefully which GCSE options they take to ensure they are able to access the right subjects at 'A' Level options. Pupils, parents and carers may find this website useful.
Lastly please note that all pupils in Years 7 and 8 should now have received their Spring 1 'Prep' projects and be working on them. A copy of the projects can be found here. If your child is having difficulty with any aspect of the project, then they should contact their subject teacher. Contact details can be found here.
---
Mr Matt Stedman - Head of Primary
The children really enjoyed celebrating the Chinese New Year yesterday. Year 1 and 2 worked in their House groups on a rotation of different activities that helped to learn about the Chinese culture and language and there was a wonderful buzz of learning all morning.
We are preparing to say goodbye to Miss Hopkinson at the end of next week as she starts her maternity leave. Mrs Moore is going to be taking the Jellyfish class on Monday to Wednesday and Mrs Buck will be teaching the group on Thursday and Fridays. Mrs Guy is going to oversee the Extra-Curricular programme and will shortly be publishing the activities for Spring 2. We wish Miss Hopkinson all of the best for the safe arrival of her baby!
We are looking forward to Number Day in support of the NSPCC on Friday next week. Year 1 and 2 children have a sponsor form for their challenge and we would be grateful of any 1p or 2p coins to help Year R with their number challenge for the day.
We are always keen to hear from parents and families how we can make our infant provision even better. Therefore we have arranged a Coffee Morning on Monday 13th February at 9am so that parents can come in and talk with me and Mrs Buck about what we do well and how we can improve further. These mornings are also a good opportunity to meet up and talk with other parents.
Finally, can I please request that parents make every effort to ensure that they arrive on time to pick up their children at the end of Extra-Curricular. It causes the children distress when they are left behind for several minutes after all of the others have gone home.
---
Mrs I Edwards - Pre-School & Nursery
The topic has now changed to Chinese New Year celebrations. We shall locate China on a map and then look for England and discuss with the children whether China is near us, or is it further away. We will read the story about Chinses New Year and look at how the chinses people celebrate this time of year, giving the children an awareness of the culture's and beliefs of others.
Learning intentions
Show an understanding of the elements of the story;

Initiate new combinations of movement and gesture in order to express and respond to feelings, ideas and experiences;

Select the tools and techniques they need to shape, assemble and join materials together;

Initiate new combinations of movement.
Letter sound for the week R please continue to make a collage with your children to bring back into class on Thursday. Could I ask for donations of Chinese food so the children can take part in a food tasting activity. Lastly could I remind you to send your children into school with hats and gloves as we play outside in all weathers.
---
Faith and Football
Our teams for Faith and Football have attended the opening evening at Fratton Park in the Victory Lounge and had the chance to meet their competition. All of our teams have secured funding for their businesses and are massively building their CV's and personal experience for what is turning into a very exciting event!
Dates for the Diary:
Keep the TRADING DAY dates in your diaries and come down to support our teams where they will be selling their own products.
1 - CASCADES SHOPPING CENTRE - 11th March
2 - HAVANT MERIDEAN CENTRE - 8th April
---
Artist of the Week
Happi Singh Year 8
Students have just started a project called 'Zentangle'. Happi has created this detailed design in pencil, illustrating a wide range of pattern and mark making skills. To get results like this took time and patience and Happi has done a excellent job!